India: Green Building Overview in Chennai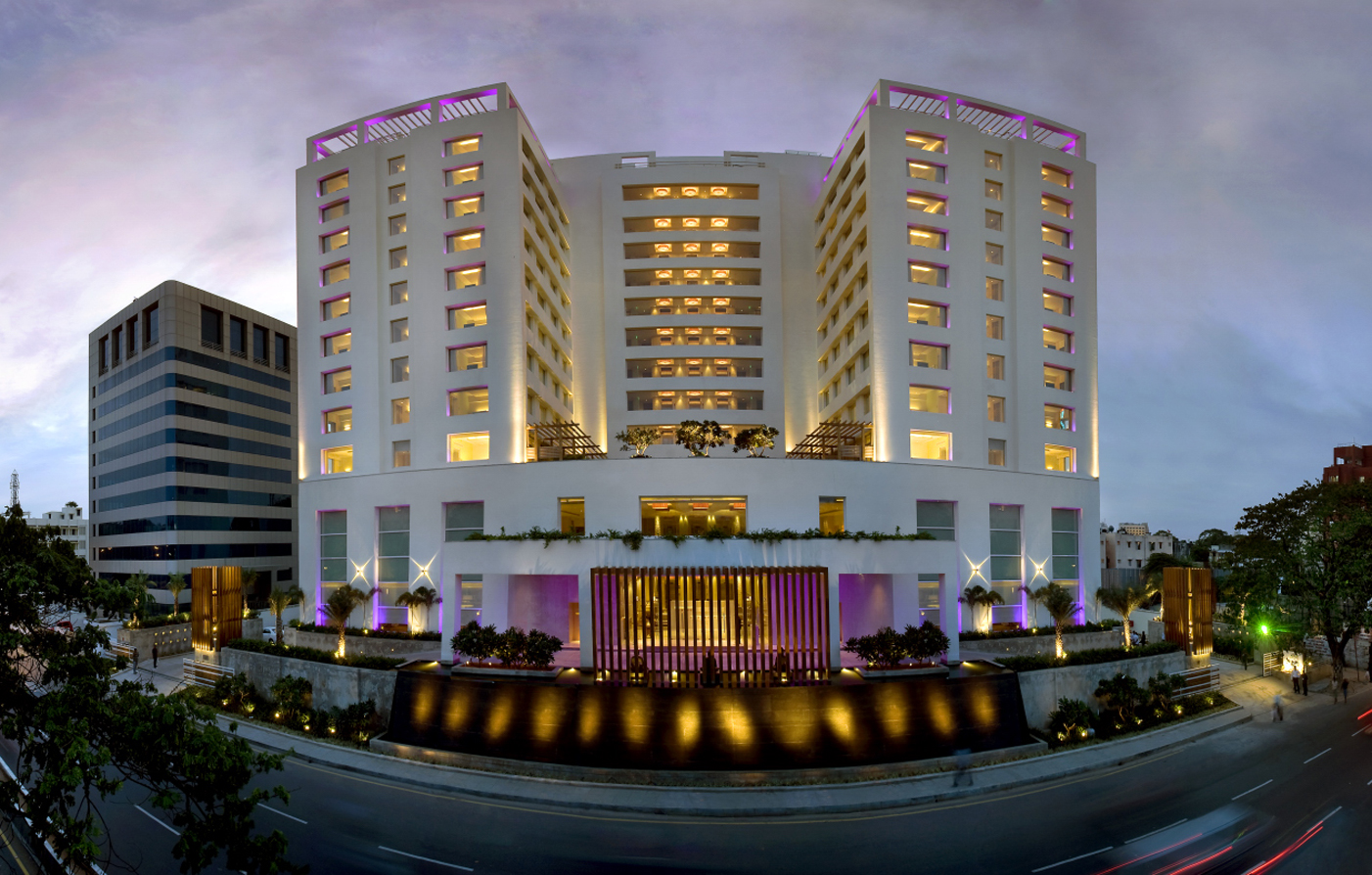 A green building is a holistic approach to design and construction that minimizes the building's impact on the occupants, surroundings and the society. With the concept of green buildings gaining momentum among the developers, the Indian Green Building Council (IGBC) is expecting around 2 billion sq ft of green buildings by 2015. Currently, around 1745 buildings spread over 1.21 billion are registered with IGBC.
Green building or an eco-friendly building uses less water, optimises natural resources, saves energy, provides healthier space and generates less waste when compared with the conventional buildings.
Green Buildings in Chennai
Chennai can boast of 42 green buildings of the 212 structures in India and all the 42 are certified as eco-friendly by the IGBC. Some of the green buildings in Chennai:
Raintree Hotel: The Raintree Hotel at St. Mary's road is a five-star hotel and is constructed by Ceebros Property Development Limited. In the year 2006 it was certified with the Ecotel Hotel Certificate after an audit was undertaken by the Green council. The materials used in the construction of the hotel are rubber wood, bamboo and medium density fiber. The cement is Portland Pozzalana cement that contains 15 to 20% of fly ash. The hotel has installed a water saving device that uses only 6 ltr of water per flush. Besides these, a sewage treatment plant is installed which recycles water and is used for air conditioning. The heat produced by the air conditioners is used for warming water in the bathrooms.
Anna Centenary Library: The state sponsored public library in Kotturpuram in Chennai is the largest green library in Asia. The interior of the structure is constructed using locally available, eco-friendly, recycled furniture and curios. The walls are very colorful with great designs to create a vivid and inviting atmosphere for vibrant stay. The roof of the auditorium has been designed as an amphitheatre that minimizes the heat. Some of the other energy efficient elements included in the building are efficient air-condition system, intelligent building managing system, waste water recycling system, nano-façade glass by  for solar control and sensor based sanitary fixtures.
Ramanujam IT City: Ramanujam  IT park (SEZ) is located in Taramani, Chennai. It is a joint venture of Indian Hotels Company Limited (IHCL), Tata Realty and Infrastructure Limited (TRIL) and Tamilnadu Industrial Development Corporation (TIDCO). The building has been planned to optimise heat and sunlight to enter the workspace. To allow mild natural light inside, punch windows are installed with double-glazed glass panels on facades facing east and west. Solar panels to generate lighting and wind energy plant are used on rooftops. The water is recycled and used for flushing toilets, gardens and landscaping. To maintain optimal oxygen levels in the office areas, air-handling units are used to pump in fresh air.
Olympia Tech Park: Olympia Tech Park is the largest certified LEED gold-rated green building in the world under the CS category.  It covers 1.8 million sq feet of land and is enabled with energy efficient features. The building allows natural light into the building and it has a reverse osmosis plant to process drinking water, the sewage waster is recycled and used for flushing requirements. Beside these, an actuator is provided to control the chilled water flow and save energy and stairwell pressurization system that is used during emergencies. Double glazed structure with aerocon blocks is used to lockup heat to provide better ambiance at the workplace.
RMZ Millenia Business Park: RMZ Millenia Business Park is the largest Gold rated green building in India. It is spread across 22 acres of land and annually saves Rs. 130 lakh on energy and Rs. 20 lakh on water. The building is designed and constructed using eco-friendly products and equipments to save energy and water.  It has a huge open area with lush greenery to minimize the heat effect and to enhance indoor air quality. It has strategic waste management system to have an effective disposal and recycling of waste.
Green construction in India is paving way for more developers who are excited and quite confident about the long term sustainability of the green buildings concept.
Source:  Moneycontrol