India's First Net-zero Energy Building in Bhubaneswar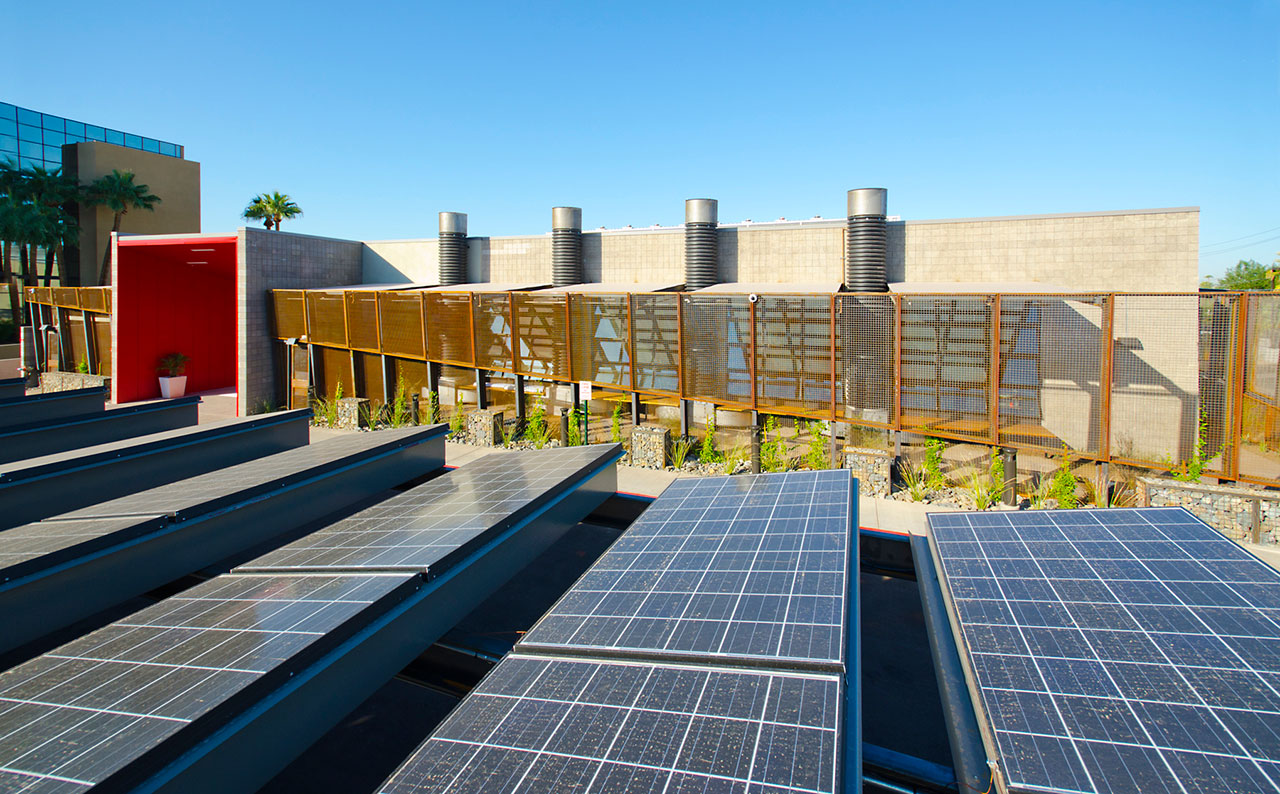 Kolkata: Producing as much energy as it consumes by using geothermal cooling systems and solar energy, eastern India's first net-zero energy building will come up at Bhubaneswar next year.
Spread over three acres, the project will house the new office of the Grid Corporation of Odisha Ltd (GRIDCO), under the Odisha government's energy department.
"The building invites direct natural sunlight and screen radiation. It would have photovoltaic glass panels and geothermal cooling systems at strategic places along with its indigenous solar generating systems so that is sustained itself with own energy," Kolkata-based architect Abin Chaudhuri, who has designed the structure, told PTI here.
The average running cost of energy for a standard building of this capacity amounts to Rs 10 per square feet,  however, for this green project it will not be more than Rs 2 per square feet.
"Very roughly I am assuming that the Energy Performance Index (EPI) of the building will be roughly 90 KWh/sqm/year.
The same can be generated with 180KWp of solar panels," the architect said.
The construction is expected to start this year and will be ready by the end of next year.
Divided into three buildings, the eco-friendly campus with a built-up area of about 1.7 lakh square feet and the capacity to accommodate about 300 people.
The building has been designed on the basis of sun-path of Bhubaneswar by calculating how long direct sunlight or radiation was tolerable for human habitat using computer simulation.
Chaudhuri said they had used simple strategies like rainwater harvesting and proper orientation of the building, protection of interiors from harsh sunlight for a greener architecture and reduce energy consumption of the building.
"Harvested rain water can be treated and used as potable  water. Treated grey water can be recycled and used for flushing and landscape irrigation," he said.
Grey water can also be circulated in pipes below the earth's surface and pumped through a network of pipes within the slabs and walls to cool the building using geo-thermal system.
With rising energy costs and increasing awareness to protect the environment, the concept of green buildings has been catching up in the country.
Last month, India's first on-site net-zero energy building, Indira Paryavaran Bhavan, was inaugurated in New Delhi by Prime Minister Manmohan Singh. It houses offices of the Union Ministry of Environment and Forests.
Source: The Free Press Journal