Philipines: The Advantages of Green Design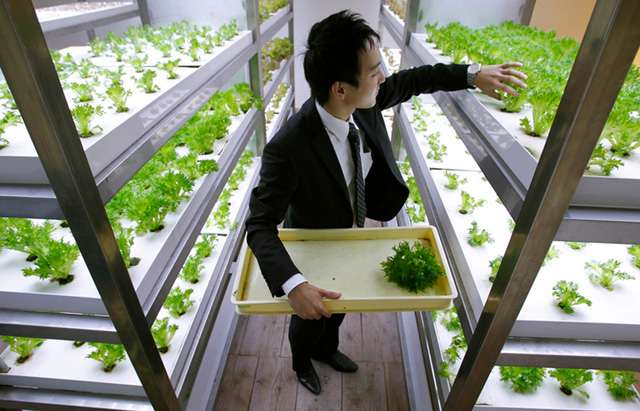 MANILA, Philippines – I was kept busy the past two weeks with some design work for Ayala Land Premiere's latest offering in the Makati business district, The Garden Towers. I was very excited when I first reviewed their plans and offerings, and amazed at the thought that the property, which sits on a 9,000-square-meter plot smack in the middle of the commercial area, is going to have a considerable amount of green space. Lawns, terraces, poolside landscape and sky gardens that will alternate on the opposite corners of each residential floor, are probably the first of their kind in the country. If I could afford it, I'd buy myself a unit.
While living in the urban areas can be very convenient, living in the middle of the city usually means being away from greenery and natural surroundings. If you ask anyone where he/she would like to instead be at the moment, he/she would likely say: at the beach, on a hammock under a tree, or lying on the grass staring at clouds go by.  Human beings instinctively cleave to nature. It's a predisposed attachment.
Effects of indoor plants
Studies on the effects of indoor plants have been conducted. Many of these plants have been largely in workplaces where the environment is built-up and isolated. Research has shown that putting plants where they could be often seen lowers the amount of stress in workplaces, and most especially in break areas like pantries and lounges. Findings have shown that both physical and mental well-being are enhanced by the presence of plants, not merely in the workplace, but in the home, institutional facilities and even in large-scale commercial spaces like malls. This runs parallel to studies showing that people who tend to their gardens maintain lower stress levels than when abstaining from this activity for a certain period of time.
Another significant contribution of indoor plants is that they clean the air. Aside from absorbing carbon dioxide and giving off beneficial oxygen, many common potted house plants help fight indoor air pollution, absorbing volatile organic compounds like formaldehyde, trichloroethylene and benzene—the most vicious trio and most common of indoor air pollutants. Living in a space without many indoor plants but surrounded instead by greenery is like being shielded from the harsh polluted city environment.
Design benefits
But plants have their design benefits too! Designers look at greens as indispensable partners in putting life into spaces filled with inanimate aesthetic elements.
In layouts, there are sometimes strange pockets of space that are best left without furnishing but somehow "need something." Plants often work for these, not only by filling the spaces, but also adding texture and a fresh neutral color to the area.
Rectilinear elements such as mirror panels and picture frames may at times come together in a rather visually "hard" way, and can be "softened" by  adding greens.  I like to hang vases on walls—nice, sleek, modern ones in glass or aluminum, where you can simply place a leaf or a flower. It adds a gentle texture and breaks the monotony of straight lines. Placing greens against the wall on a pedestal creates the same effect.
Artwork and other focal points can also be replaced by indoor plants. Their scale and texture can be art in themselves. Just think of all the fancy plant and flower arrangements in the nicer hotel lobbies.
Emphasize height
Indoor plants can also emphasize height. In areas where the ceiling heights are lofty, adding a tall plant allows the eyes to trace its length upward, thereby creating the perception of an even taller space. In wider spaces, they can be used to "frame" a seating area, a design application often used in large atrium lobbies where the plants define the lounges and "humanize" the scale of what could otherwise be cold and vast space.
Indoor plants also create drama, like when enhanced with uplighting. Shadows cast on walls create free-flowing patterns, and when used with colored lighting like  moonlight blue or deep purple, can be not only dramatic, but quite theatrical as well. It can alter both mood and character.
There are many benefits to being in natural environs, but if you can't be in one, then create pockets of it within your own surroundings. Enjoy the benefits.
Source: Inquirer Business